While we attempt to develop our intellectual, experiential and administrative capacities right now, Eurekan Biotechnologies already delivers the following products and services:
In partnership with Bioinnovation Solutions, Lausanne Switzerland, orders for RRET may be placed by academic and health institutions for research purposes only. Following the recommendations of the Nigerian Centre for Disease Control, secondary and tertiary health institutions may request for RRET as a point of care diagnostics for filoviruses to keep up with bio-surveillance.
Click the following links for more resources on RRET.
Place orders here
B. BIO-TECH APPLICATIONS
HIV & EBOLA webVCT - Click here to launch Portal
It is a web application service (copyright secured) which enables people to self-run and assess their HIV status confidentially online. It includes an Expert System, a Referral and a Chat System - which automates the regular duties of a physical HIV & AIDS Voluntary Counseling and Testing Centre.
It is currently being marketed as a Corporate Social Responsibility service for corporate organizations to integrate on their official websites for public use. And with the recent spate of an imminent Ebola outbreak in Nigeria, we have upgraded the platform with an Ebola Virus Disease resource application for risk assessments and referrals.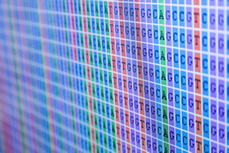 Together with our partners, we now offer genomic sequencing services for academic, research and medical institutions.
At the moment we only engage in genomic sequencing services for academic and research institutions for Isolate Identification and Characterization of Genes of Interest.
Isolate Identification
DNA/RNA Isolation
PCR Amplification of Conserved Region(16srRNA and 28srRNA for bacterial and fungal isolates respectively)
DNA Sequencing
Sequence BLAST for Identification
Construction of Phylogenetic Trees
Characterization of Genes of Interest
Primer Design
DNA/RNA Isolation
PCR Amplification of Characterized Gene of Interest
PCR Gel Electrophoresis
Analyses of Gel Phototrans-Illumination
Other specific service requests may also be attended to and can be routed through our "Contact us" page here.
C. HEALTH CONSULTING
With our progressive academic and work experiences in the health sector, Eurekan Biotechnologies has engaged in numerous health - public relations consulting for a number of medical institutions in Africa.
Some of our past clients include:
Georges Memorial Medical Centre, Lekki - Lagos, Nigeria.
Nisa Premier Hospital, Abuja - Nigeria
Balm of Gilead Specialist Hospital and IVF Centre, Ilesha - Osun State, Nigeria
Click here to see samples of our IVF-PR series for Georges Memorial Medical Centre.